Zoho Books Review 2023: The Summary Box
Zoho Books is a powerful business accounting software solution that provides you with the best value for your money. It delivers the right set of accounting features for both accounts payable and accounts receivable, as you'll see in this Zoho Books review. The platform is very much affordable for small businesses and has features that can be utilized by enterprises too. It's easily one of the best accounting software in the market.
| | |
| --- | --- |
| User Friendliness: | |
| Customer Service: | |
| Pricing: | |
| Overall Rating: | |
Disclaimer: This content contains affiliate links, which means we'll earn a commission when you click on them (at no additional cost to you).
Zoho Books is the accounting offering from Zoho's software solutions suite. It's a cloud-based solution that comes integrated with a customer relationship management (Zoho CRM) solution, an inventory management system, and a project management system.
It offers an end-to-end accounting system for all sizes of business, ranging from startups to enterprises. Although Zoho isn't a financial services company, the features that Zoho Books offers are equivalent to, or better than, other popular accounting solutions.
So, what does this platform have to offer to you?
Let's take a look at it all in this detailed Zoho Books review.
Zoho Books Review: Why Should You Consider It?
Zoho Books is one of the most prominent accounting software solutions in the market and is easily among the most affordable ones. It even offers a free version, which makes it a great platform for small businesses and startups that don't have extensive budgets for buying software.
But pricing and popularity aren't the only reasons why you need to give this platform a shot. It's the features that make this platform stand out. Zoho Books comes with some powerful accounting features like many of its competitors. But, it goes above and beyond the "accounting software" tag by providing project management and inventory management features.
And that's why this platform deserves your attention.
Get the free version set up now so that you can experience all its features while going through this review.
Start Using Zoho Books Now!
Who Should Use Zoho Books?
Before we get into the review, it's important to understand if you should be considering using Zoho Books in the first place. While accounting software may be required by pretty much every business, a particular solution may be best suited for certain businesses.
Who is Zoho Books for?
Zoho Books is a great solution for businesses of all sizes that want a platform that can help them with accounting. It's especially helpful for small businesses due to its affordability and the availability of the free plan.
From bank reconciliations to recurring invoices, it offers a comprehensive set of accounting features for businesses.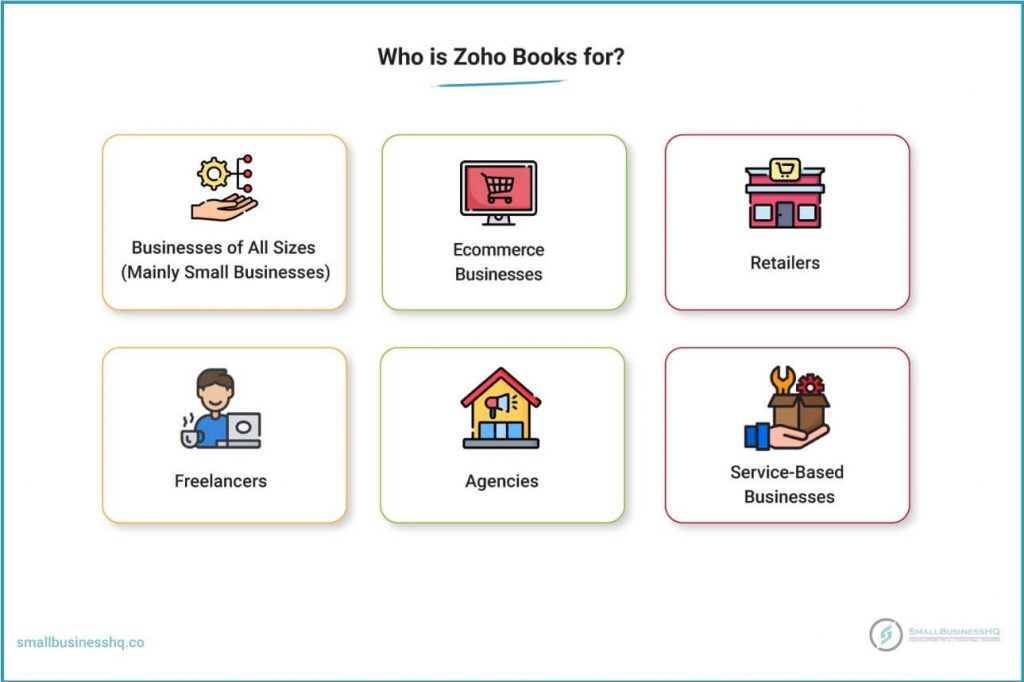 Get the Free Version Now!
Who Should Not Use Zoho Books?
If you need a simple accounting solution that's easy to set up and get started with, Zoho Books may not be your best bet. It offers loads of features and that gives it a slight learning curve.
Additionally, if you leverage third-party solutions for CRM, inventory management, etc., Zoho Books may not be your best bet as you may not be able to integrate them.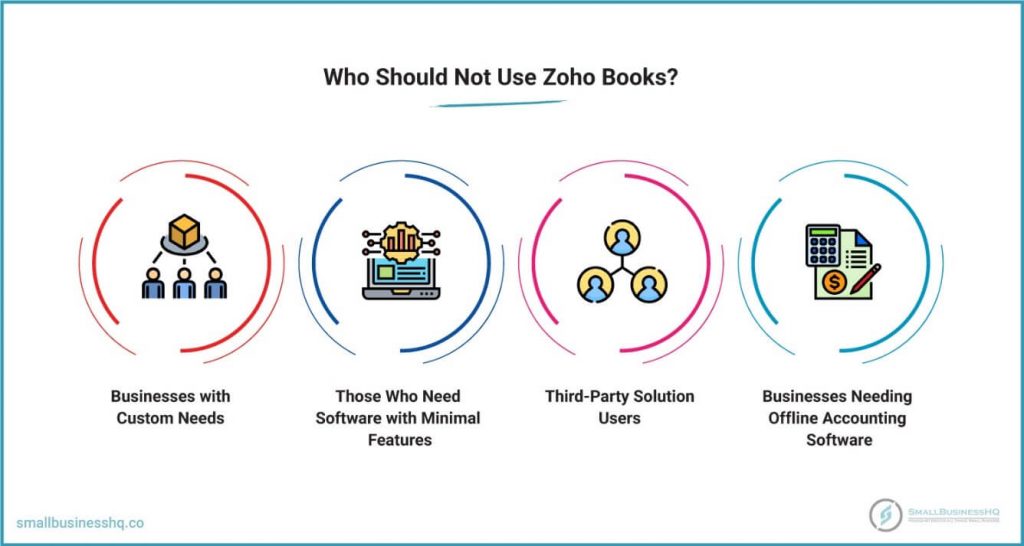 Detailed Zoho Books Review
Now that you've got a good idea of the pros and cons of Zoho Books, let's move on to the most important part of this review. In this section of the review, we'll be covering all the important features of Zoho Books and reviewing them one by one.
Let's get started.
1. Invoicing
Zoho Books makes it easy for businesses to create invoices in multiple currencies with its intuitive invoice builder and manager. You can easily fill up information in the invoice builder and choose the format for the invoice and even share it with your customers from within Zoho Books.
Additionally, you can choose your preferred payment mode and allow your customers to pay you directly online too with payment processor integrations.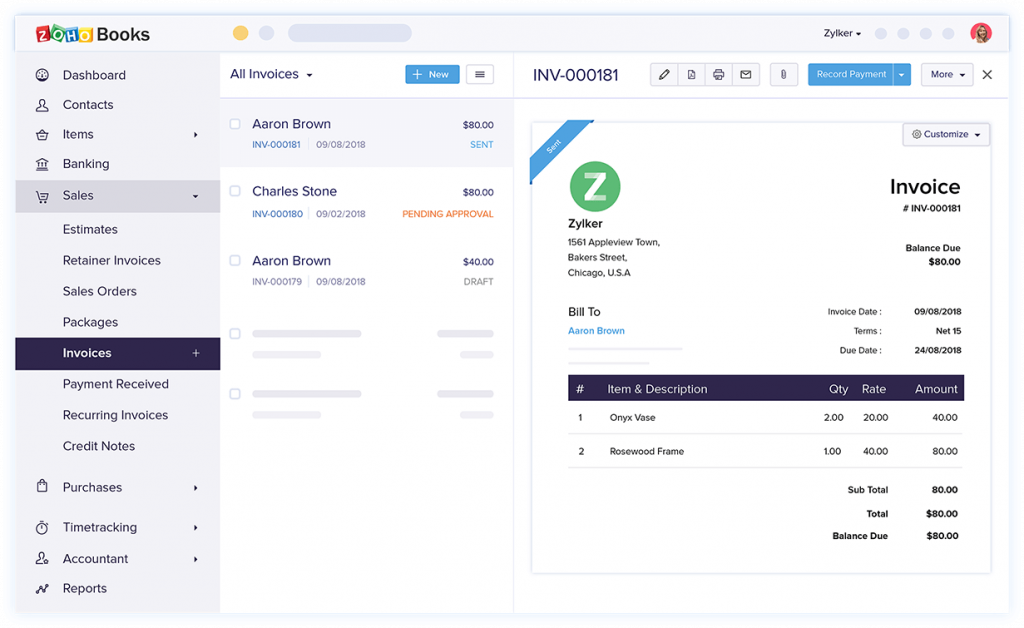 You also can send automated reminders to your customers for making payments. The process for creating and managing these reminders is extremely easy too, especially with pre-built templates that you can edit. You can turn these reminders on and off with a single click too.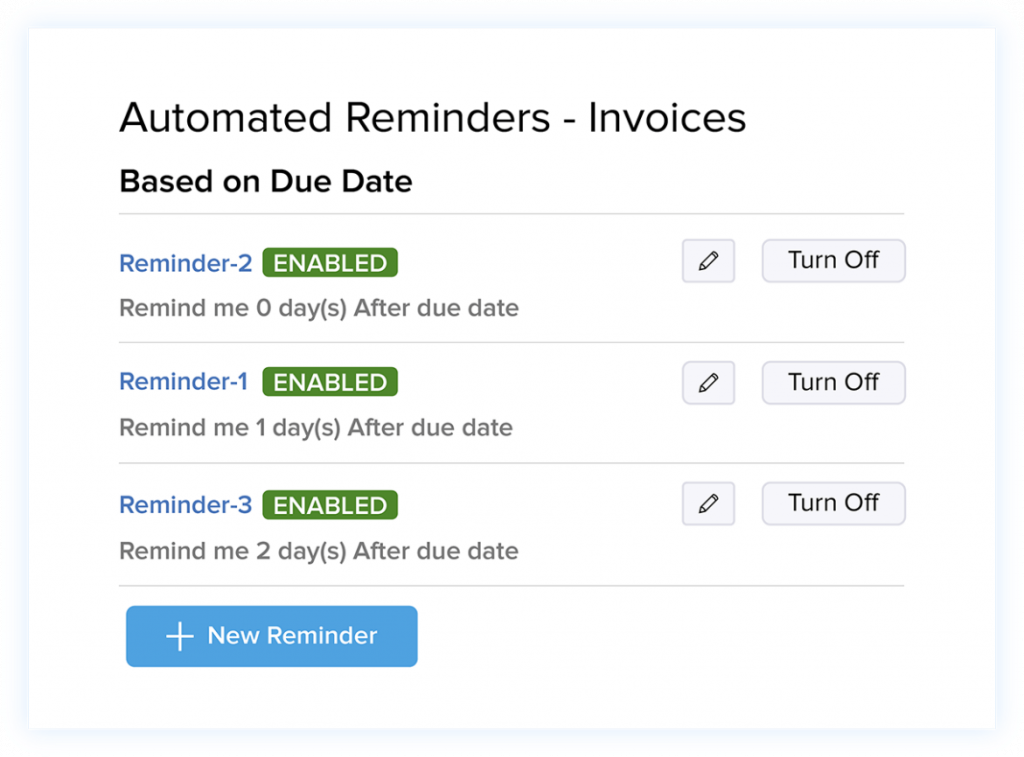 It's also possible to create recurring invoices, print receipts for payments received, and even create credit notes.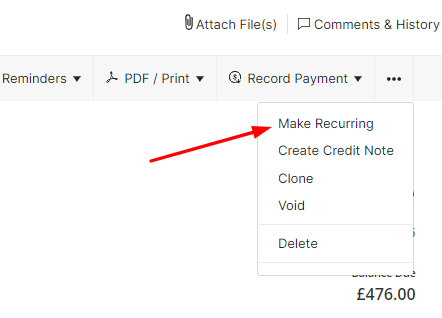 Lastly, it's possible to create partial invoices on Zoho Books when you don't have the products in stock and wouldn't be able to fulfill the complete order obligations instantly. These partial invoices can be sent out instantly for the available products. You can then create a second partial invoice when you ship the rest.
(You can try invoice creation now by getting the free version of Zoho Books.)
2. Estimates
Just like invoices, Zoho Books also provides you with an intuitive interface for creating estimates, and we found it very convenient while reviewing it. With it, you can add in contact information, item details, and pricing information and share quotes with your prospective customers.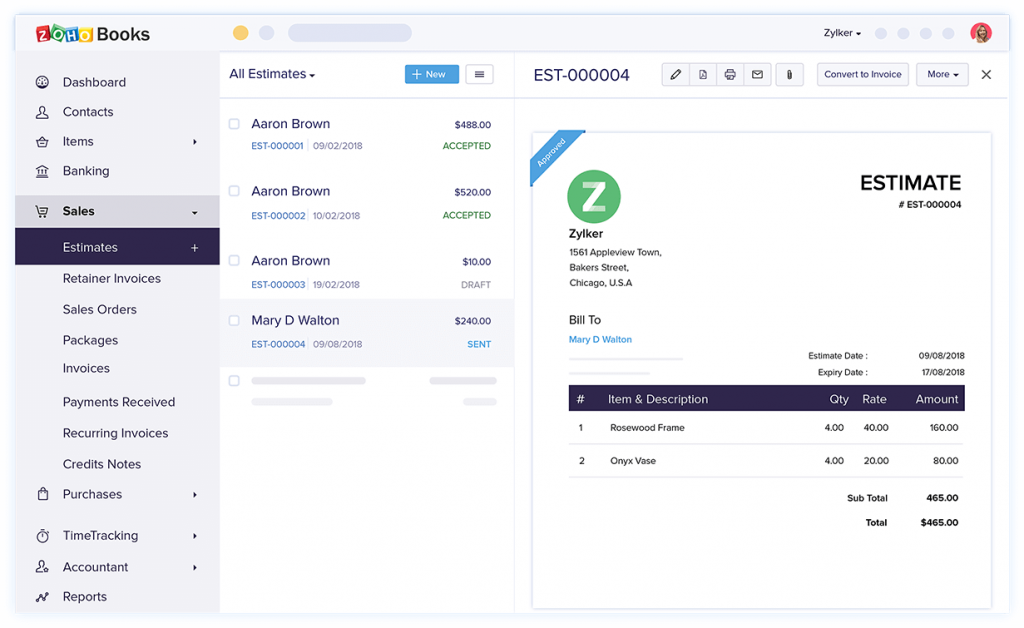 It offers a variety of customizable templates so that you can prepare your estimates in a jiffy and send them over.
Zoho Books also provides an added security measure in the form of Zoho Sign integration that lets you digitally sign these estimates before you send them.
You can also manage all your estimates under a single dashboard and track all the negotiations, discounts, and more in the estimate history section.
The best part?
You can get these estimates approved through the portal and convert them into invoices directly. This saves you the trouble of entering the same data twice for both.
3. Expenses
While you've got a dedicated section for creating invoices and estimates (i.e to receive funds), Zoho Books also offers a section to track business expenses and manage purchases.
Here, you can easily manage your vendors, bills, recurring bills, and vendor credits. This can give you a good idea of how much you're spending on offering the products or services to your customers. You can also make online payments for your bills through Zoho Books.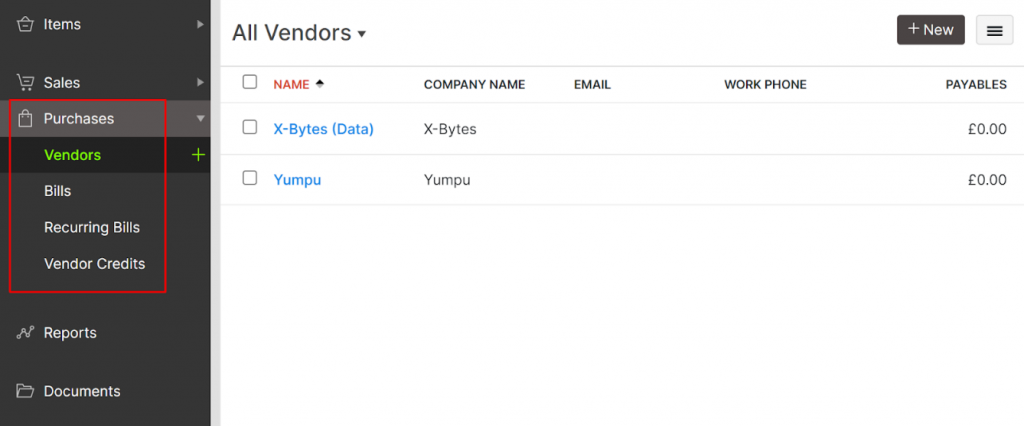 That said, this section isn't very comprehensive in the sense that you can't measure all your expenses, for instance, travel expenses. Additionally, it doesn't offer features like purchase requests, card reconciliation, etc.
These are features that you can get by getting Zoho Expense, which can be integrated with ease too. It offers a free plan just like Zoho Books, but if your requirements vary, you could go for its paid plan too.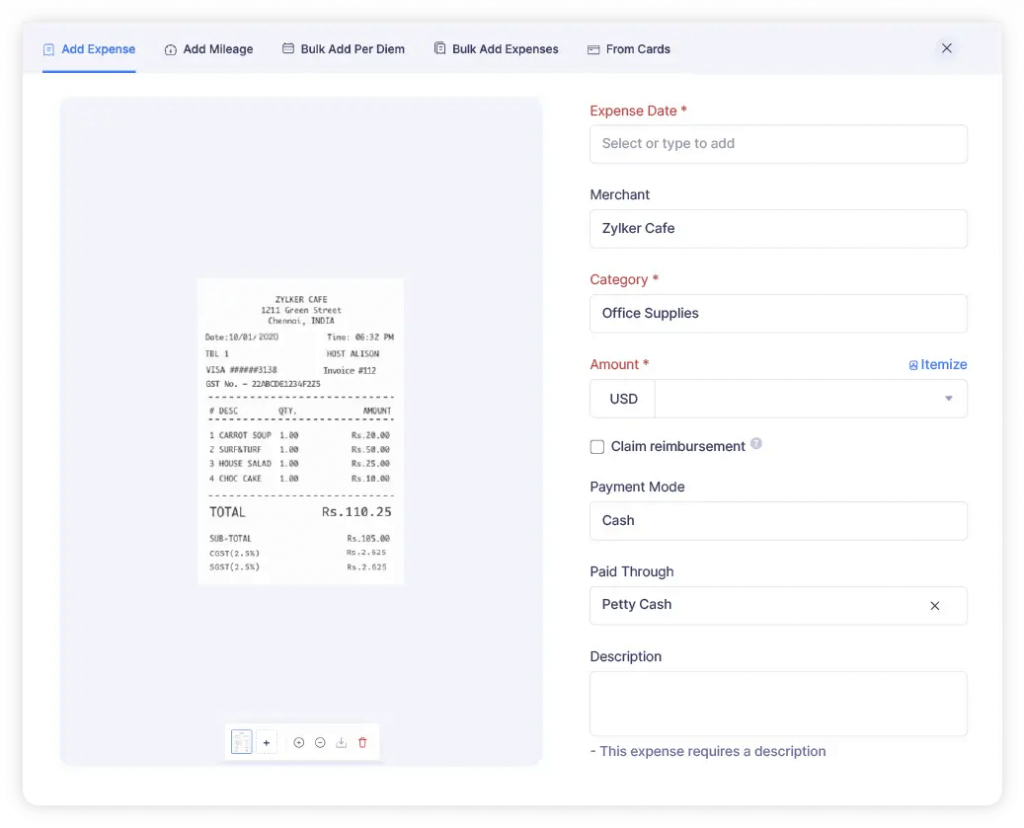 (Start managing your expenses in the right manner. Get the free version of Zoho Books now.)
4. Bills
Bills can be found under the "Purchases" section and you can use them to track your purchases with ease. As mentioned above, it's also possible to create recurring bills for purchases that you make at regular intervals. Zoho Books will automatically send these bills for you.
It also allows you to send bills for transaction approval before they can reflect in your accounts. This helps in improving the transparency and accuracy of your accounting and reduces the chances of making wrong transactions.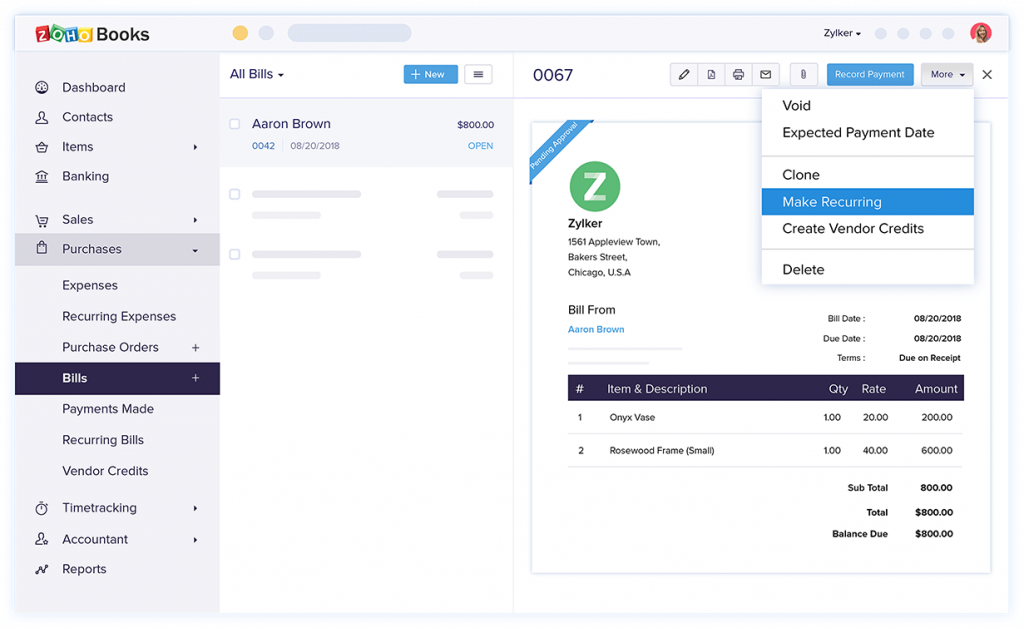 Additionally, you can add the overall cost of the products, including landed costs, so that you can ascertain the actual cost of the purchase. This can help you set accurate selling prices for your products or service too.
You can even associate vendors with each bill to measure how much you're spending with each customer.
If that's not enough, Zoho Books also lets you record vendor credits whenever you return items to your vendor. You can use these credits on your bills or track them until you receive your refund.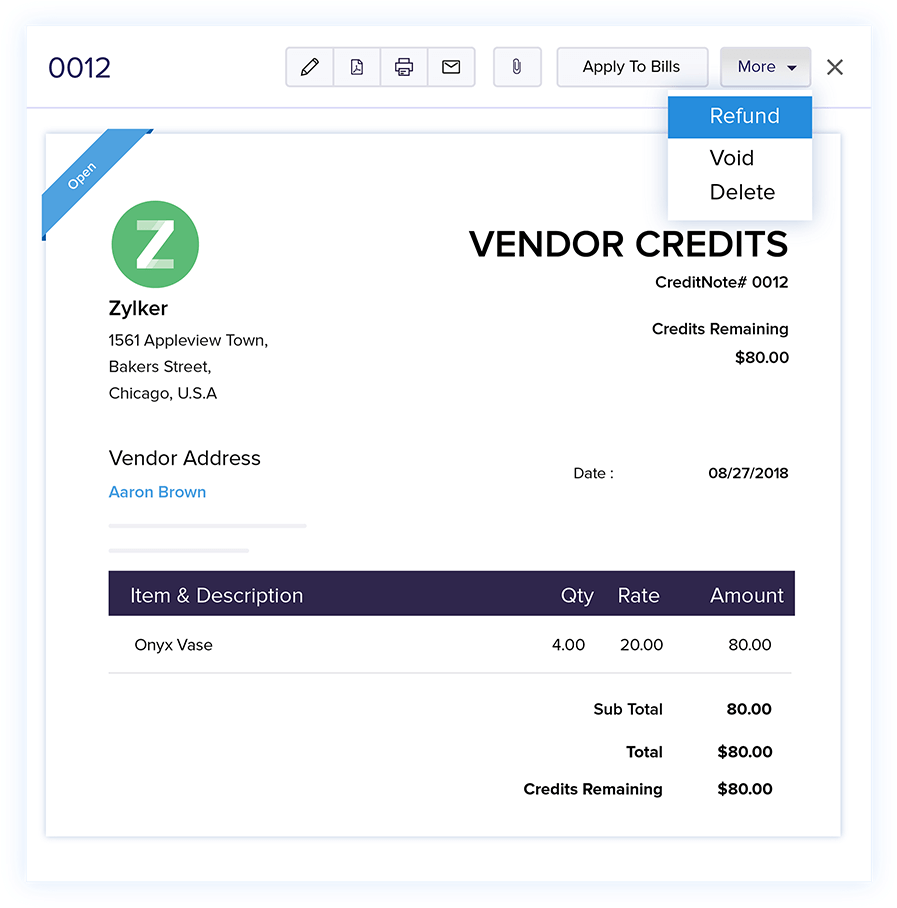 Finally, if you've created a purchase order, you can easily create a bill from it with a single click.
(Want to give it a try instead? Click here to get the free version of Zoho Books!)
5. Banking
One of the most helpful features offered by Zoho Books is the simplification of accounting with bank reconciliation. You can connect one or more bank accounts or PayPal accounts to Zoho. The platform fetches your transactions securely and then reconciles them for you.
Using it, you can easily track your cash flow, predict it, find balance mismatches, and even see upcoming recurring payments.
Additionally, you can create bank rules that can help you categorize all your bank transactions automatically. This way, you can filter them at will and identify your expenses or incomes.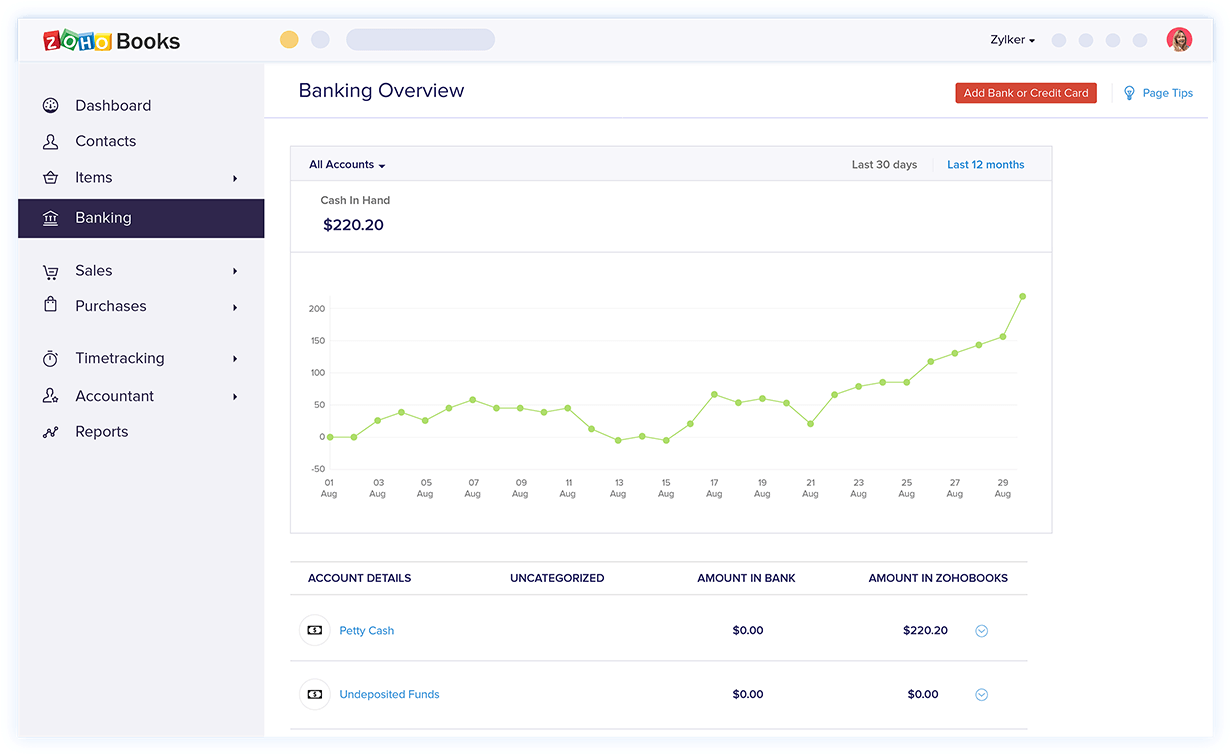 Manual transaction matching by reviewing individual transactions is one of the biggest financial accounting challenges and can be a pain, especially when your statements go on for pages. This is where Zoho Books simplifies the process by finding the best matches for your transactions, eliminating most manual effort.
The quick bank reconciliation also means that your business is always tax-ready and you won't have to go through those last-minute crunches.
Additionally, Zoho Books also offers bulk action features that can help you manage, delete, categorize, and restore your transactions in bulk.
6. Project Time Tracking
One of the highlights of Zoho Books in this review is the project time tracking feature that this accounting software provides.
It's got a built-in time tracking tool that you can use to log time for each project. This way, you'll be better able to track your billable hours for the projects. The best part here is that you can make both manual log entries or use the timer widget for automated time tracking.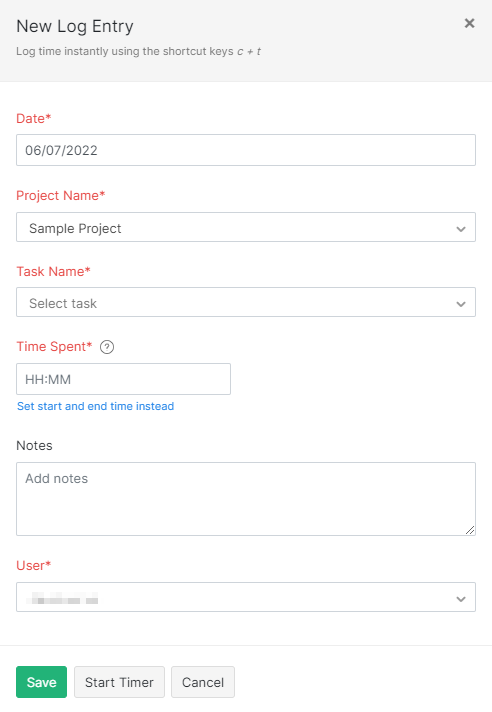 What's more?
You can create projects and tasks to categorize the time spent on each and assign these to your employees too. This way, you can review who's spent how much time on which task. At the same time, you'll get an overall estimate of the time and unbilled expenses for each project.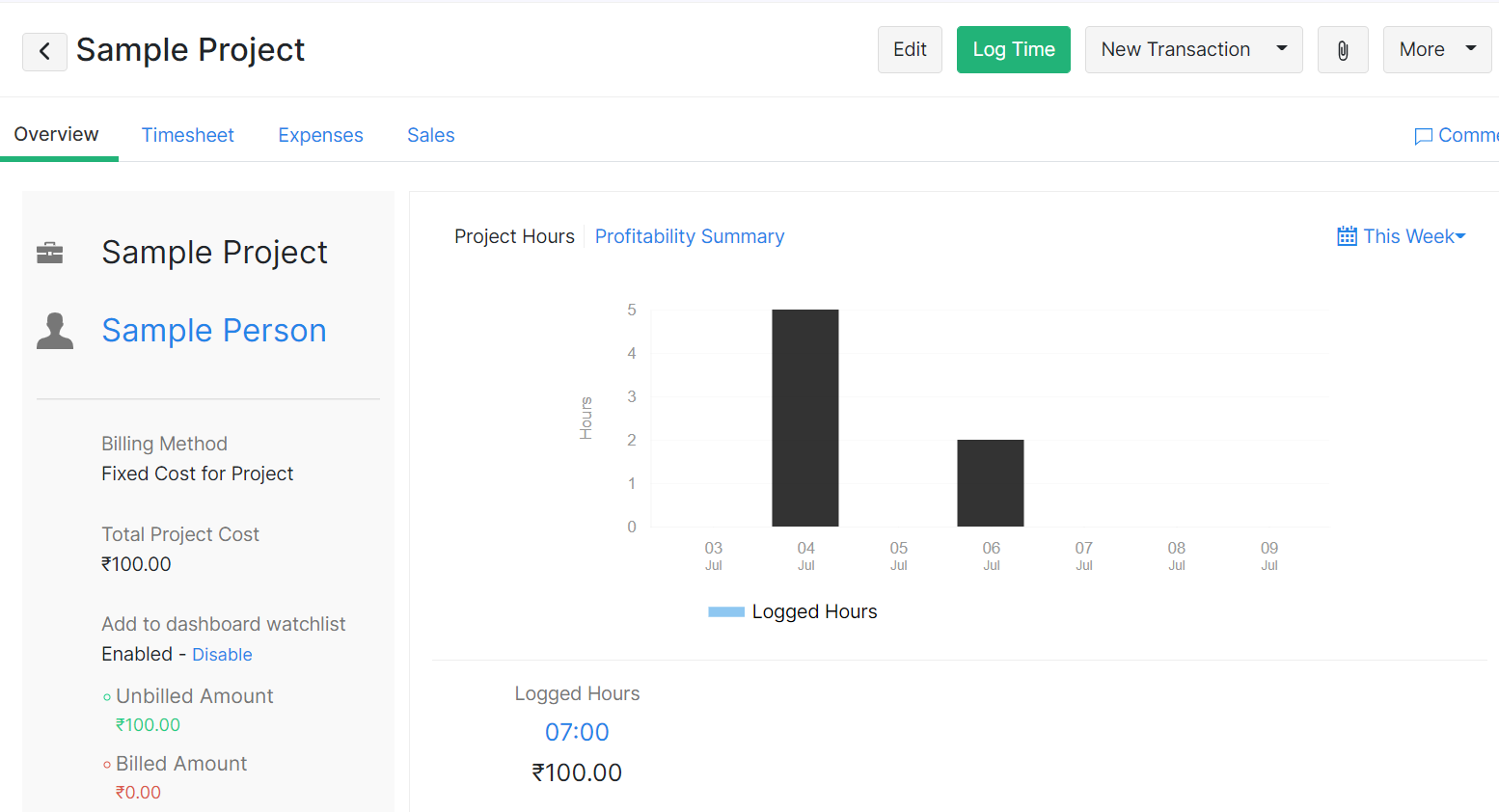 The Zoho Books app makes this process even simpler as you can log time on the move. Additionally, you can bill all your project-related expenses with ease at the time of billing without having to go through the cumbersome process of billing them one by one.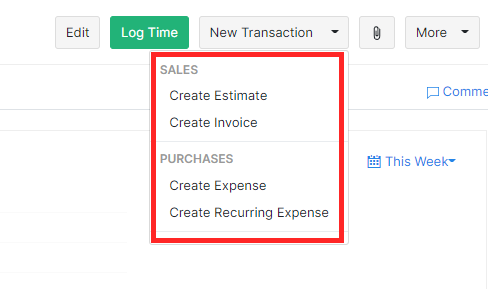 (Try out the project management features of Zoho Books by opting for its free trial.)
7. Inventory Management
Zoho Books is much more than an accounting software solution. It also offers inventory tracking features that can help you monitor stock levels so that you can ensure that your product is always in stock.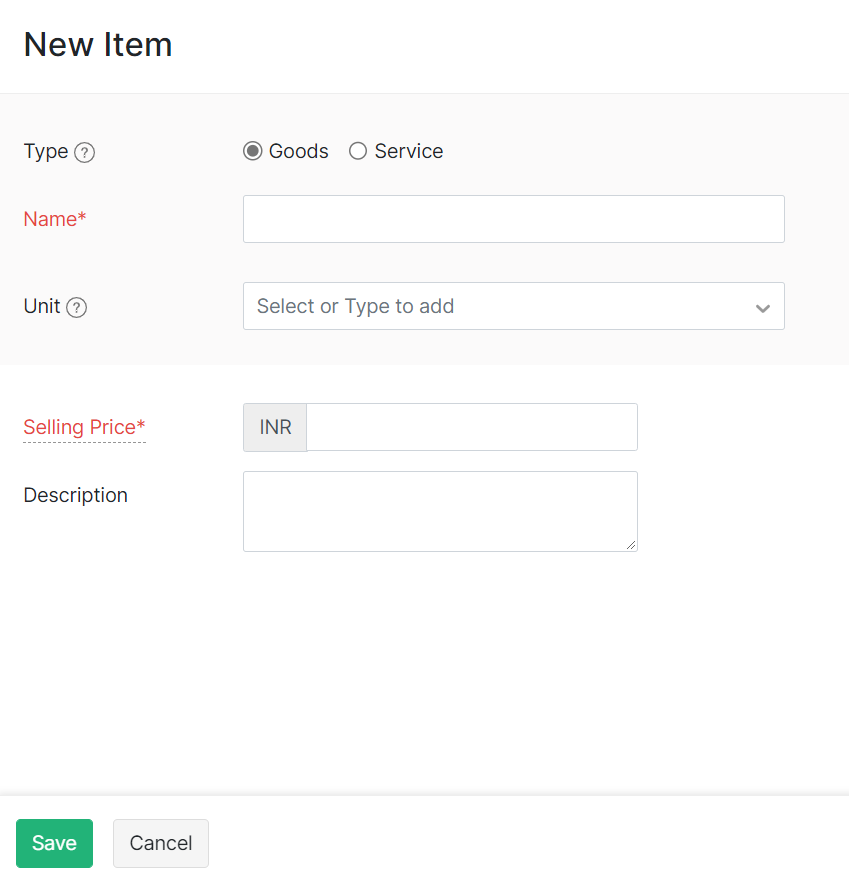 Using the platform, you can organize product information such as images, SKUs, vendor details, and more. It's also possible to set customized pricing for each product and offer them to vendors directly. This way, you'll not have to quote rates all over again each time you have a new vendor or customer.
Additionally, the advanced inventory tracking features let you take stock of your inventory levels so that you can keep replenishing them. You can also see its current valuation. Zoho Books also alerts you when the stock levels dip below the minimum reorder levels. It's also possible to adjust your inventory levels when your stock is damaged or lost.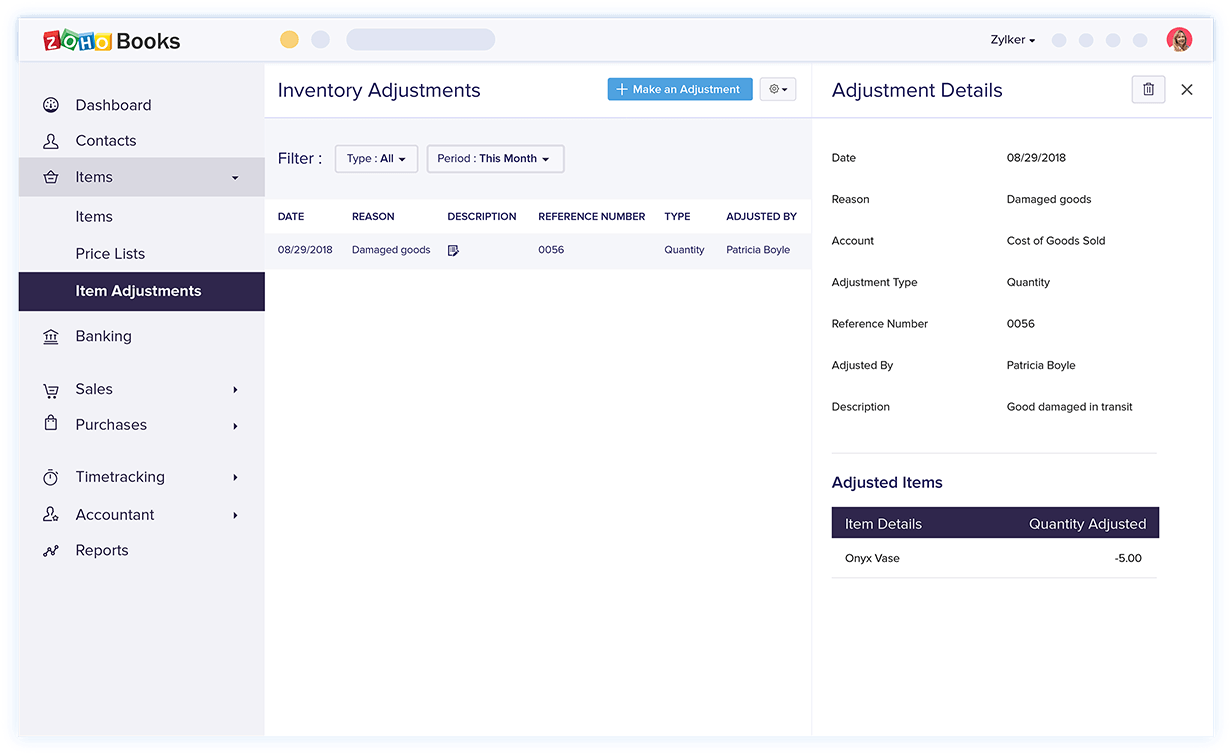 The best bit?
You can place purchase orders instantly for new inventory if you've got a list of preferred vendors.
8. Sales Orders
Sales orders are an important part of accounting and the selling process, in general. With Zoho Books, you can easily confirm your sales before you ship your products out to your clients to avoid any errors.
Like invoices and bills, you've also got loads of customizable templates for sales orders. You can add your logo, change font, and colors to brand it well. The templates also enable you to quickly create sales orders and send them to your clients.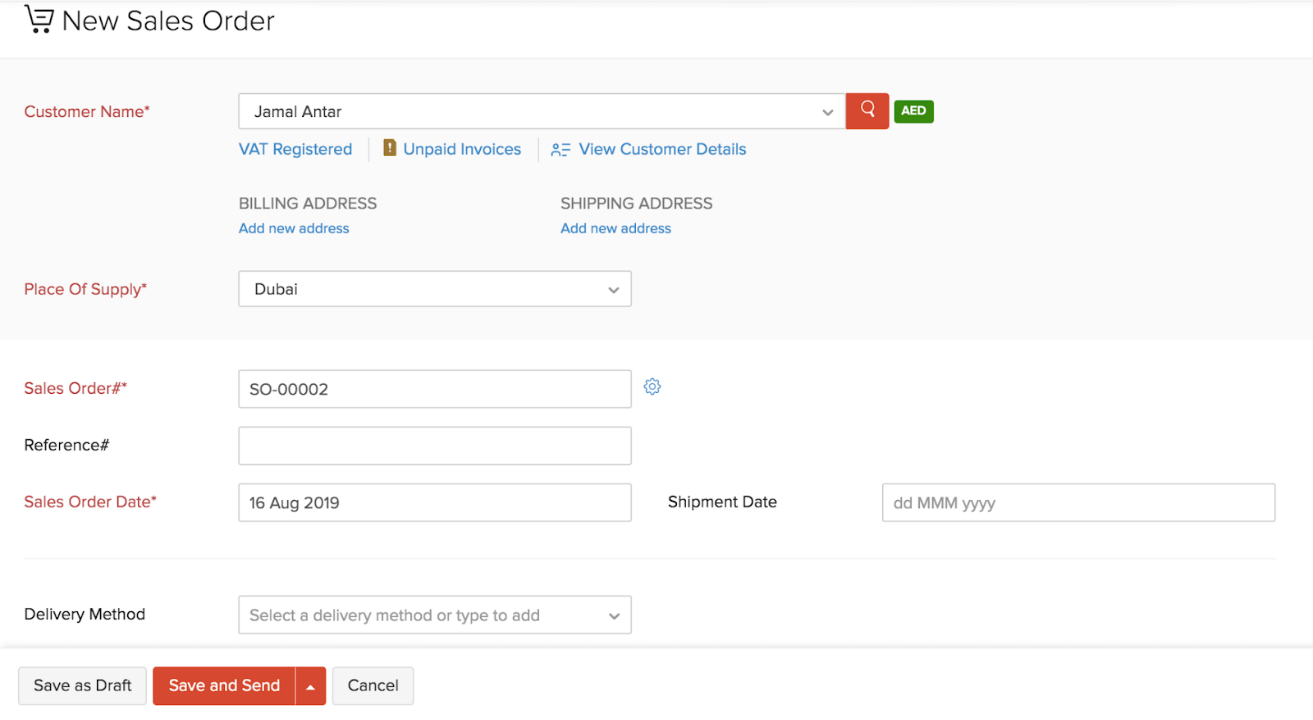 Additionally, Zoho Books removes the need to create a different estimate, sales order, and invoice. You can easily convert an estimate into a sales order, which, in turn, can be converted into an invoice — all with the click of a button. You also have the option of turning your sales orders into purchase orders that you can send to your vendors to procure new inventory as well.

You also get to collaborate with your team for sales orders by creating clones, sharing sales orders, and more.
(Try out this feature yourself to see if it's helpful for your business. Get the free trial for Zoho Books now.)
9. Purchase Orders
Like sales orders, purchase orders are also important in the accounting process and you need them when you're purchasing from a vendor.
With Zoho Books, you can easily create new purchase orders and track the entire purchase history. This way, you can track all the ordered items and the price that you have to pay for those as well.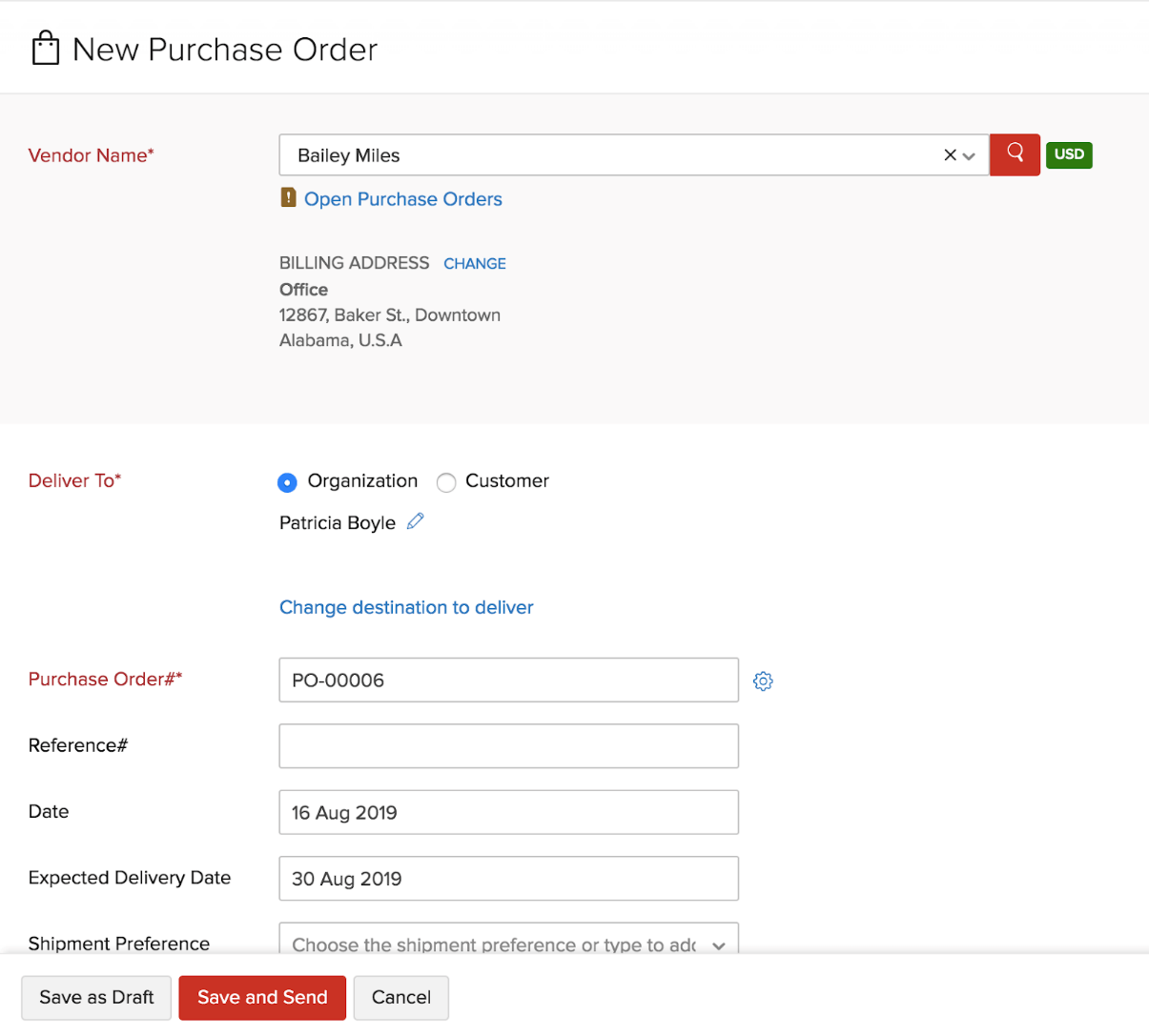 Additionally, you don't have to go through the hassle of creating separate bills and purchase orders for the same set of products. Instead, you can convert your purchase orders into bills in a single click.

Creating the purchase orders is fairly simple too. You just have to choose a template and customize it to fit your branding. Just fill-up the boxes and share the purchase order with your vendors in a few clicks via email, PDF, or printed versions.
Finally, you get detailed analytics related to your purchase orders, and by reviewing them you can figure out your top vendors and also the customers on who you're spending the most money.
10. Taxation
Taxation features are essential in any accounting software solution and we found that Zoho Books aces these right from the get-go.
You can easily set up your tax information on Zoho by entering every tax that you're subjected to along with its default rates. Additionally, you can add any particular exemptions for each tax as well. This essentially automates the tax calculation process for you once you've started selling.

The Avalara integration offered by Zoho Books helps fetch the latest tax rates and exemptions and reflects the tax in the final invoices too.
Additionally, the platform calculates your overall sales tax liability automatically so that you don't have to go through the hassle of reviewing it manually when tax season arrives.
Sales tax isn't the only one that Zoho Books helps you with. You can also add VAT, GST, and 1099 taxes. For instance, you can easily access your 1099 tax report for all the payments you've made to your contractors.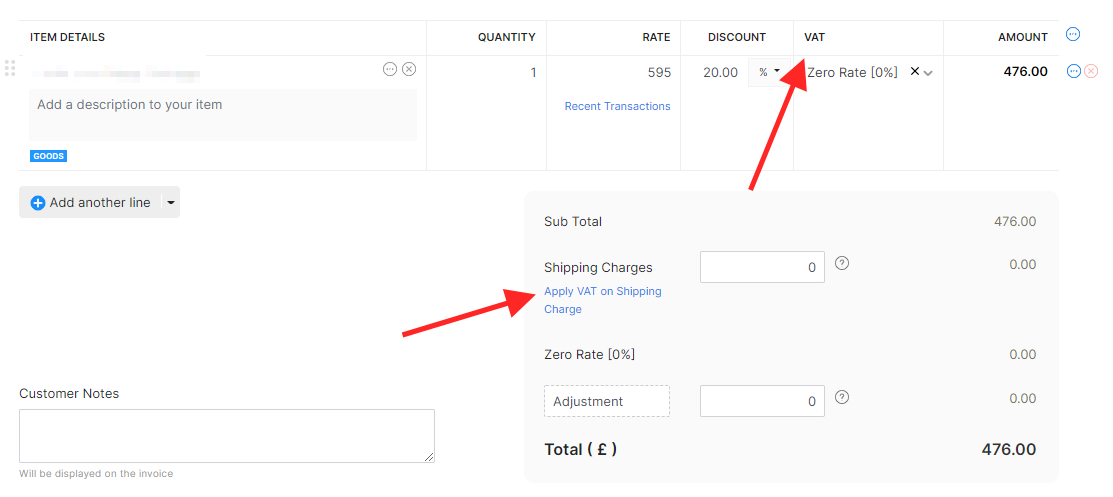 (Start simplifying your taxation with Zoho Books now!)
11. Online Payments
Making and receiving payments is easy with Zoho Books. The platform integrates with most major payment gateways, including PayPal, Stripe, and Square. You can choose one or multiple payment gateways to integrate with your software and start collecting payments.
The integration also helps you make recurring payments on a weekly, monthly, and yearly basis without having to manually do so. All you have to do is select the duration of the recurring payment and Zoho Books will do it for you.
Payment gateway integration also helps the other way round, i.e., receiving payments. You can give your customers access to their client portal through which they can pay you directly. Additionally, you could insert links to the payment gateways in your invoices so that your customers can make the payment on receiving the invoice with a few clicks.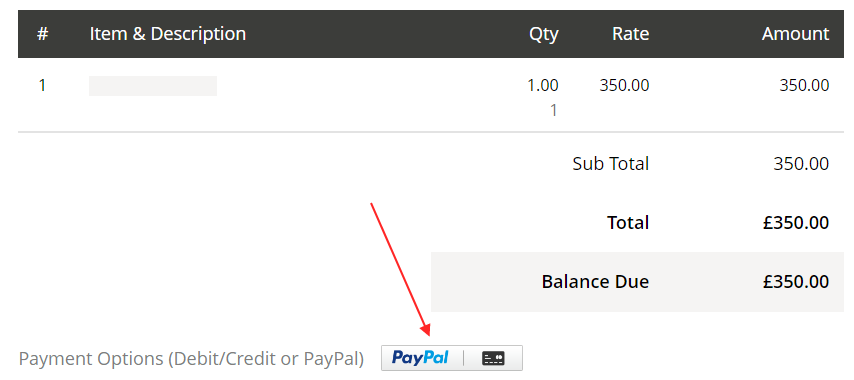 The payment gateway integration also means that all your payments can be tracked from within Zoho Books. The platform even marks your payments as paid automatically when your customers have made the payment.
Additionally, the payment receipt, as mentioned earlier, is generated automatically and you can even customize it.
Finally, the payments integration also gives you detailed reports that can help you understand who has paid you how much, customer payment trends, preferred payment methods, and more.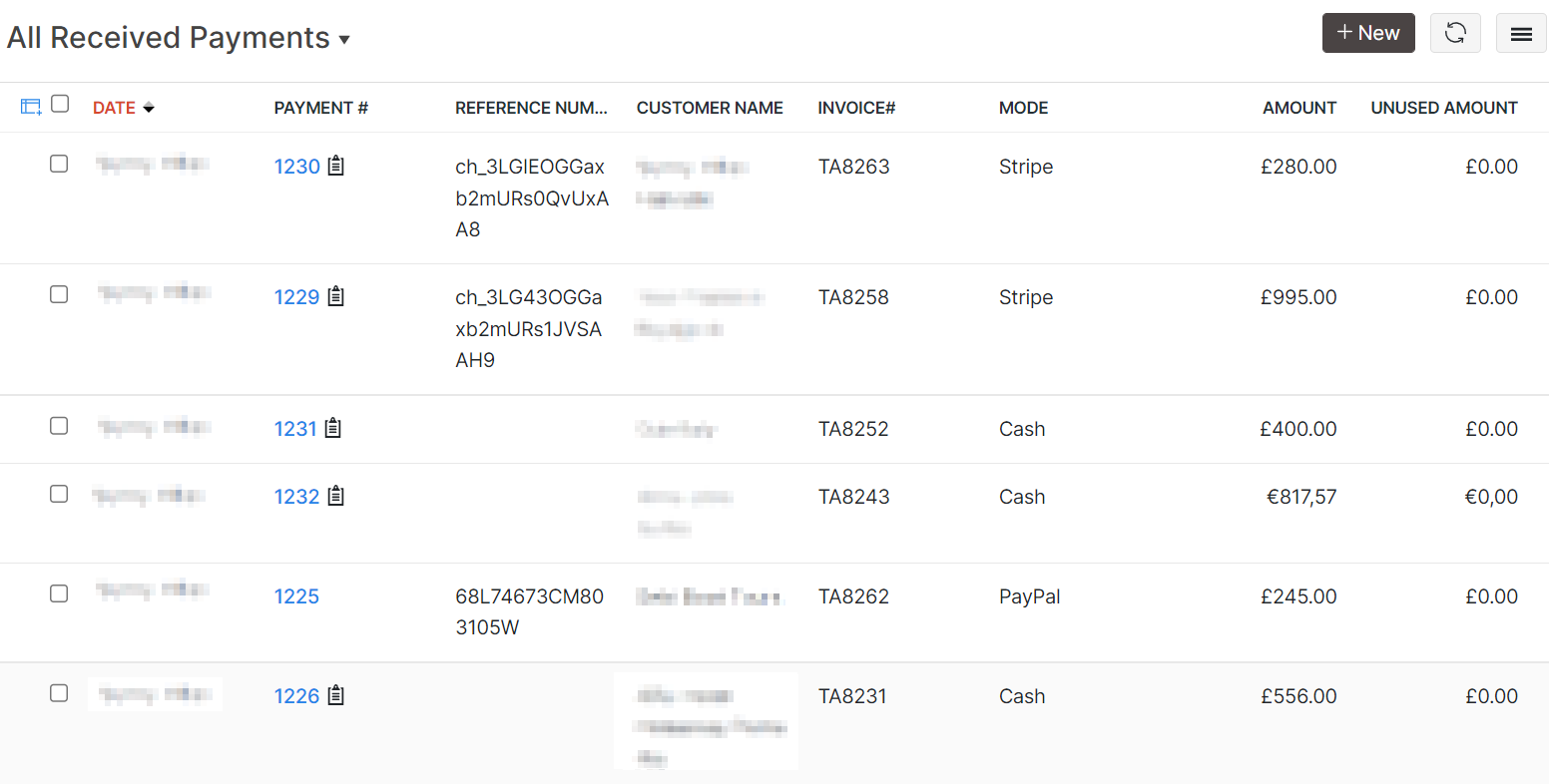 (Start tracking your online payments from customers using Zoho Books now. Opt for its free version today.
12. Reporting
Zoho Books provides an intuitive dashboard that provides you with all the details you need to know about your income and business expenses in the form of interactive reports and charts. The charts show you the total receivables, expenses, outstanding, sales, and more.

At a glance, you can also see your total unbilled hours, unbilled expenses, and the time you've spent on a particular project.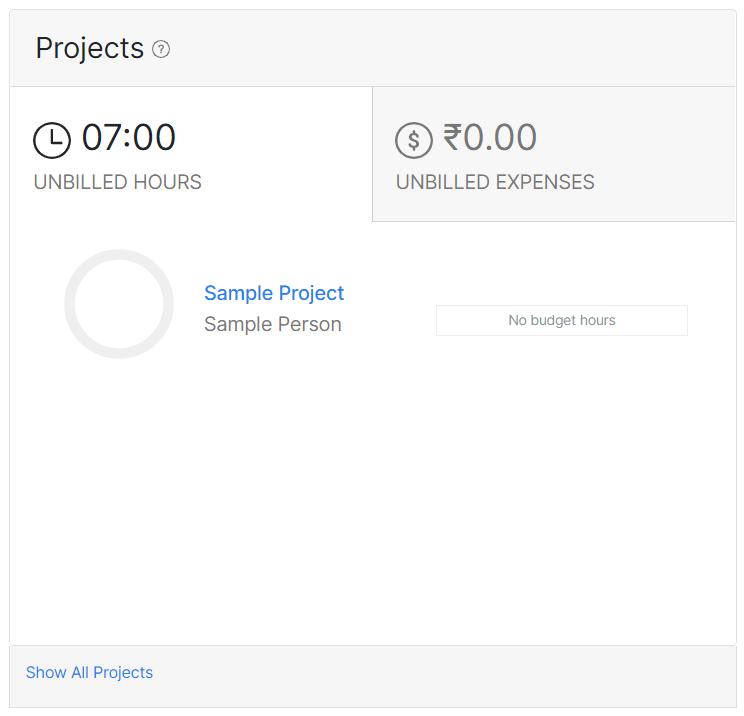 These reports are key data sources that you can harness to make important business-related decisions. Additionally, with the click of a button, you can create:
Profit & Loss Statements
Balance Sheets
Cash Flow Statements
These are critical statements that you can then analyze to find out the financial health of your business. By reviewing them, you can make your financial plan as well.
The report creation process doesn't have to be manual either. You can automate report creation by scheduling business reports to be generated weekly, monthly, or quarterly. And whenever they're generated, Zoho Books will send them over to your email for your review.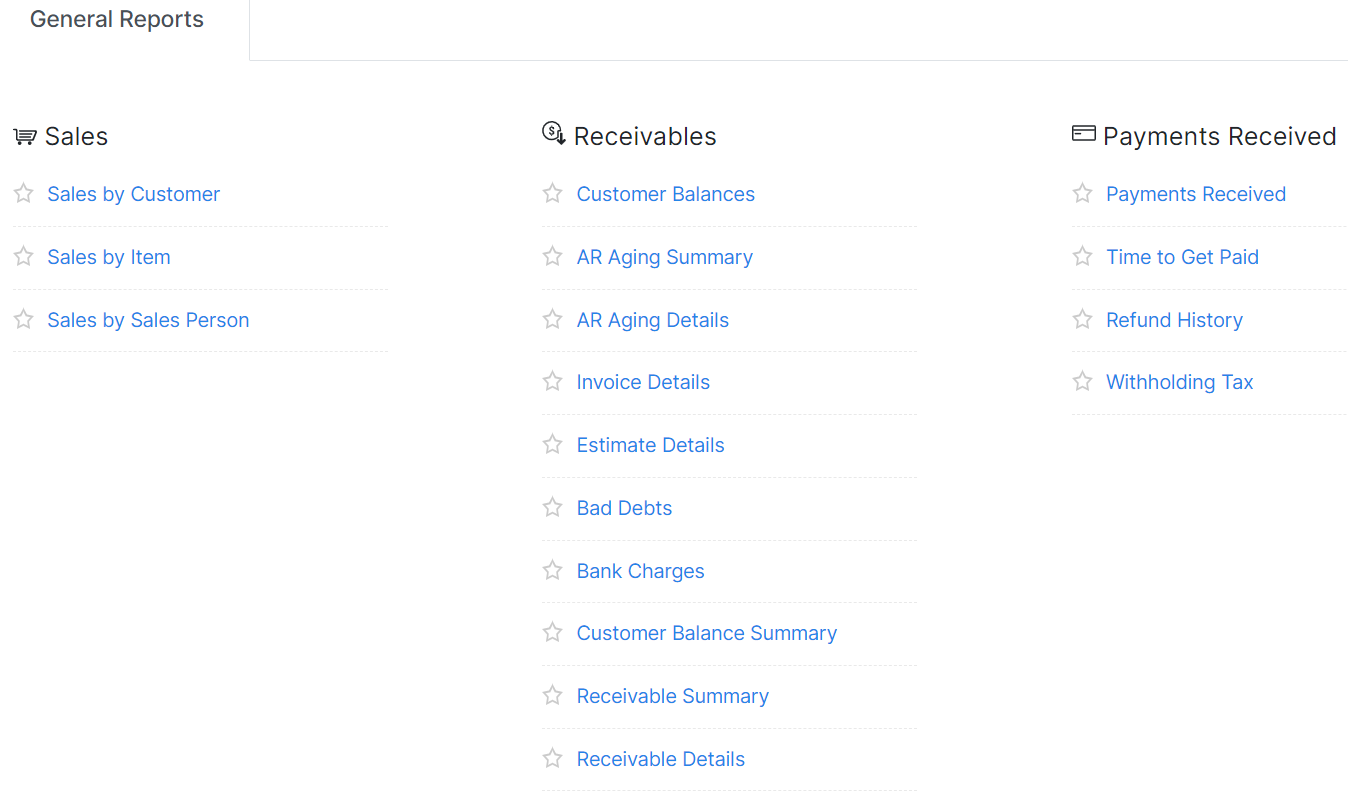 The accounting solution also offers customization for the business reports. You can choose what data needs to be included in the reports and even filter the reports using tags.
Zoho's mobile app also allows you to create and view your business reports just like the web app, adding further to the convenience.
Reviewing these reports regularly means you'd be able to spot errors and remove them with ease. Additionally, the added capability to generate tax reports gives you a transparent picture of the taxes you owe. Based on these, you can do better financial planning for your business.
And if that's not enough, you can also integrate Zoho Analytics with Zoho Books to get access to even more reports and in-depth data in real-time. However, Zoho Analytics only offers a free version in the on-premise hosted Personal plan.
(Start generating reports on Zoho Books now to get insights into your business for free!)
13. Automation
It might already be clear to you by now that Zoho Books offers numerous automation features to help simplify the accounting team's job — from automated reminders to payment receipt generation. However, these are only the tip of the iceberg.
Automation was easily one of the most impactful highlights of this platform when we reviewed it. It helps you eliminate repetitive tasks such as sending recurring invoices and chasing clients for payments.
Additionally, you don't have to manually categorize all the transactions that come in. Instead, you can set up rules for the categorization of transactions, and Zoho Books will automatically categorize them for you.
Similarly, it offers the auto-debit functionality where your cards would be billed in an automated manner for recurring transactions. This eliminates the need to manually keep track of payments and reduces the chances of lapses.
14. Document Management
Document handling is a hassle in accounting. You need to organize them well so that you can find the information that you're looking for with relative ease. However, even with the best methods of scanning and digitizing documents, the process is, by no means, easy.
But with Zoho Books, you can take your document management capabilities to the next level as we found during our review. You can scan your documents like invoices, payment receipts, or bills with its autoscan option. The platform automatically extracts key data from these documents so that you can convert them into transactions.
However, you only get a limited number of monthly autoscans based on your plans. For more, you'd have to pay $8/month for 50 added scans each month.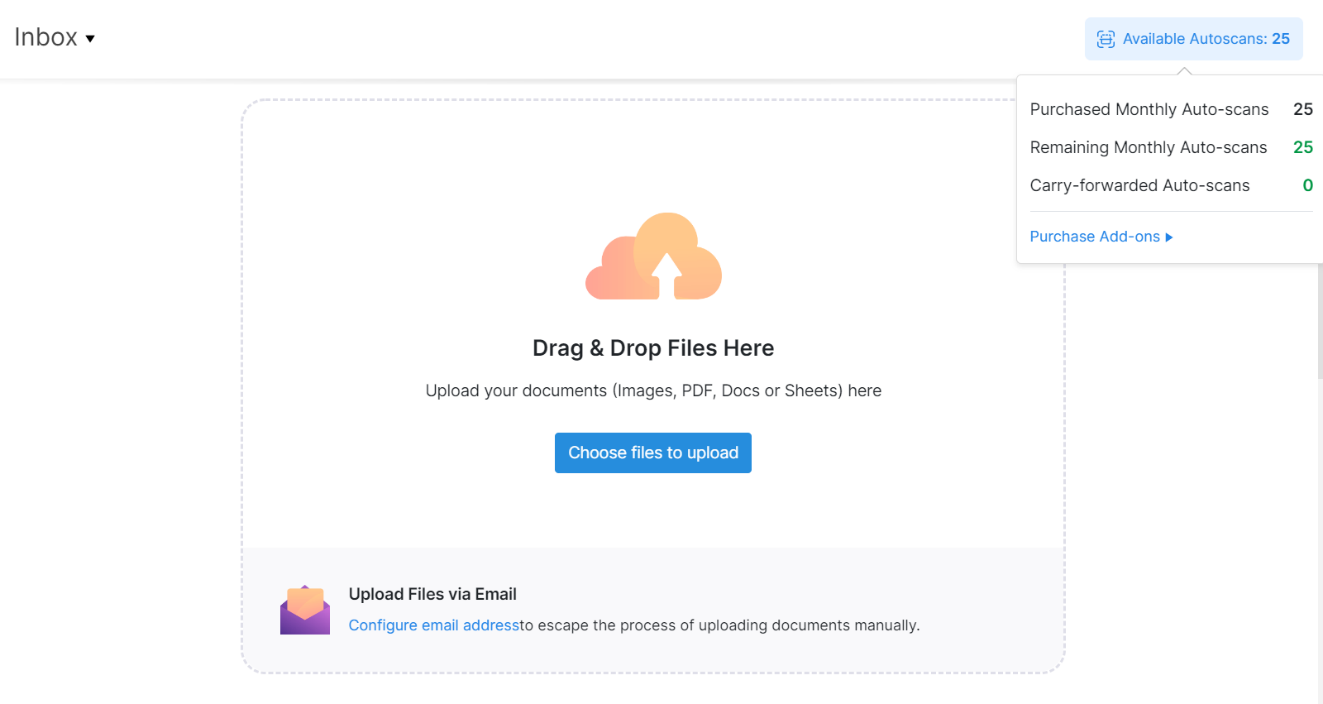 Additionally, you can create transactions from your email inbox when you receive files. These files will get cleared automatically.
And the best part here is that matching the documents with your transactions becomes easy too. You can even upload documents for previous transactions. This way, you'll always have documentary proof of each transaction.
What's more?
The documents that you store don't necessarily have to be invoices, receipts, or bills. You can even save tax-related documents to simplify accounting.
What makes document storage so useful though is the fact that they're all digitized and uploaded to the cloud. This means that you can access them from anywhere and on any device. Additionally, you can set up folder-level access rules so that you can regulate access to sensitive files.
(Want to experience document management from Zoho Books? Try it for free now.)
15. Client Portal
While Zoho Books helps your team collaborate better to manage your accounts, it also makes things simple when it comes to dealing with your clients. The key here lies in the dedicated client portal that this accounting software provides.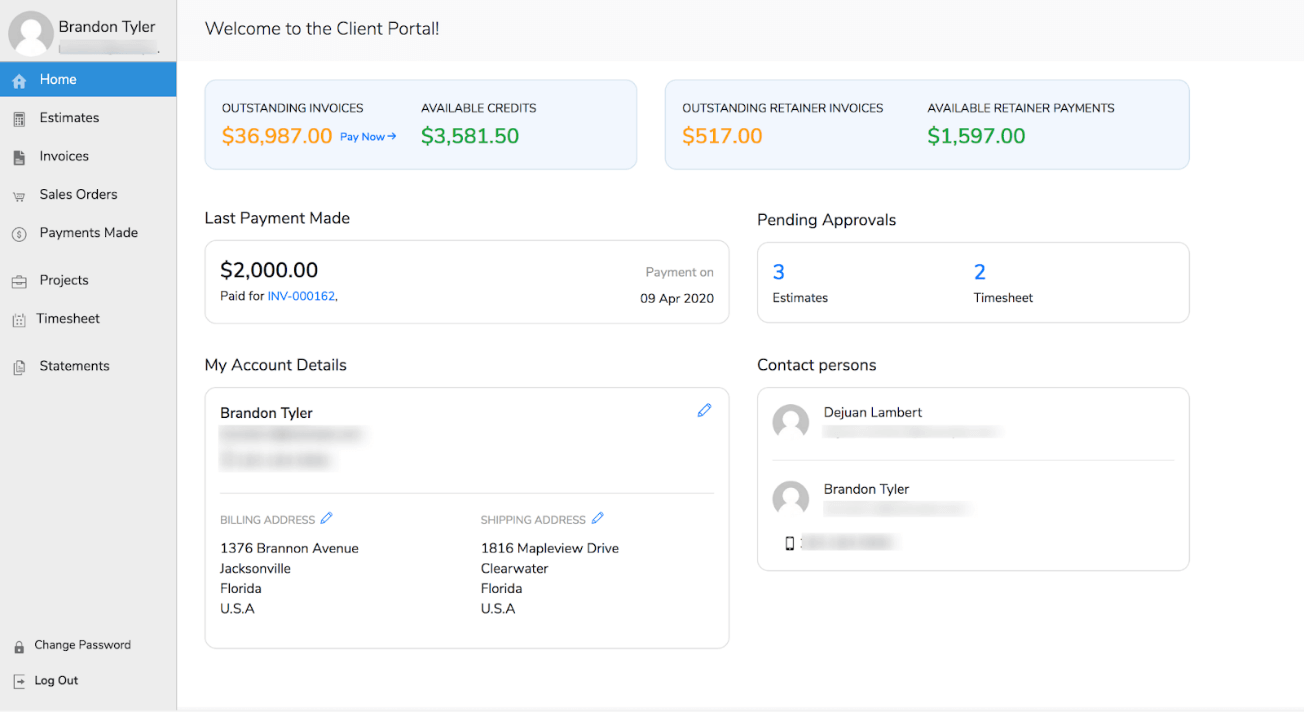 With this portal in place, you won't have to share your estimates on other platforms with the clients. Instead, they'll all be accessible through the client portal where you can discuss the estimates with them and seek their approval. This removes the need to do a lot of back-and-forth communication through emails.

Additionally, the portal simplifies the process of authenticating the documents. The Zoho Sign integration allows the clients to digitally sign the documents in seconds. Similarly, payment gateway integration helps them make payments from within the platform. They can even make bulk payments.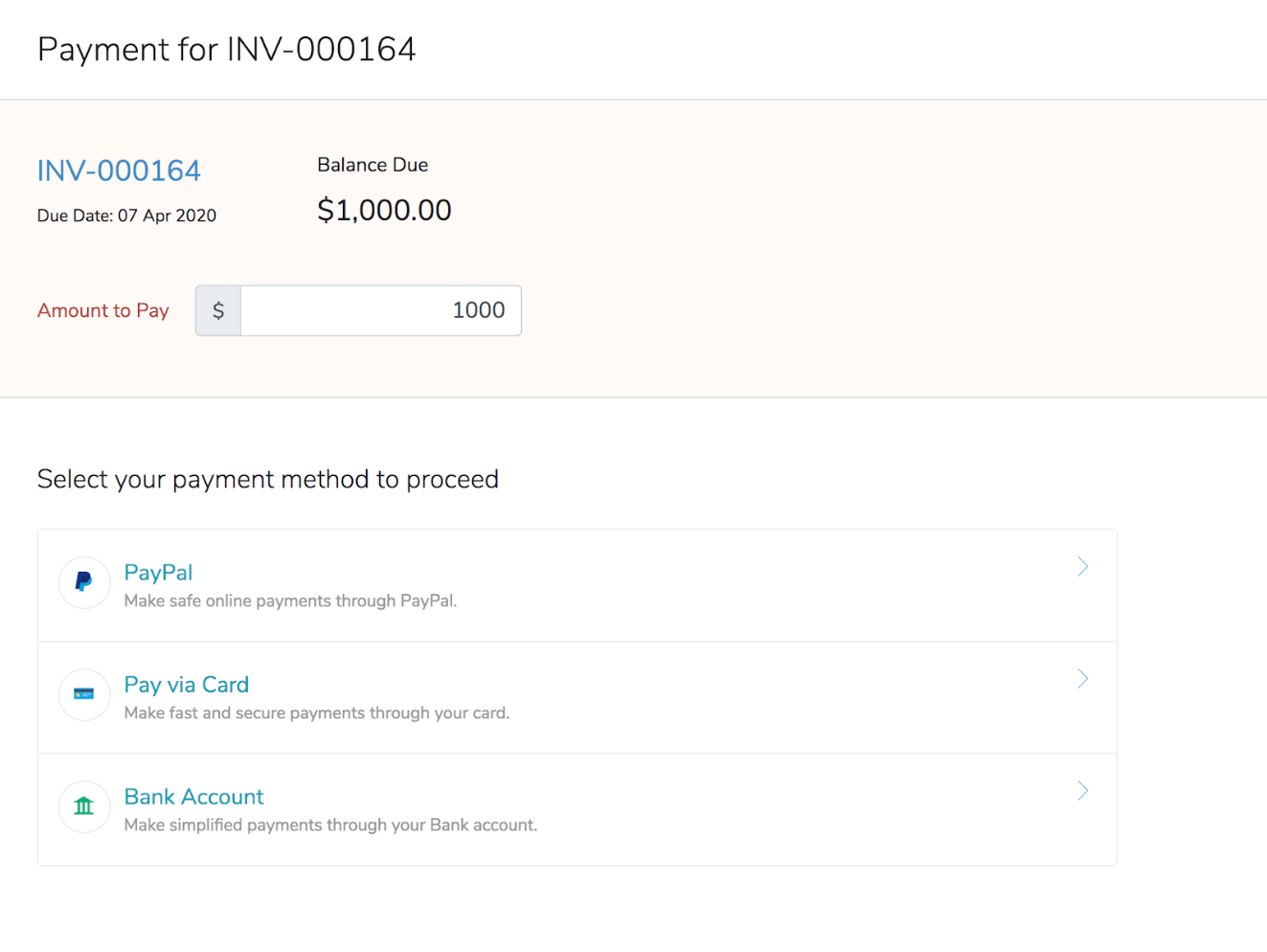 Whenever you share invoices with your clients, they'll be able to access them all in their portal. This removes the need to share them multiple times with them when requested. They can even download their past transactions by themselves.
You also get real-time alerts for actions taken by the clients. This ensures that you're always on top of things.
(Start providing more transparency to your clients and make their experience of working with you smoother with the client portal from Zoho Books. Try it now!)
16. Vendor Portal
Just like the client portal, Zoho Books also offers a dedicated vendor portal that you can assign to your vendors. It allows you to communicate seamlessly with your vendors without having to go through long email chains. They can manage every aspect of their relationship with your business from this portal with ease.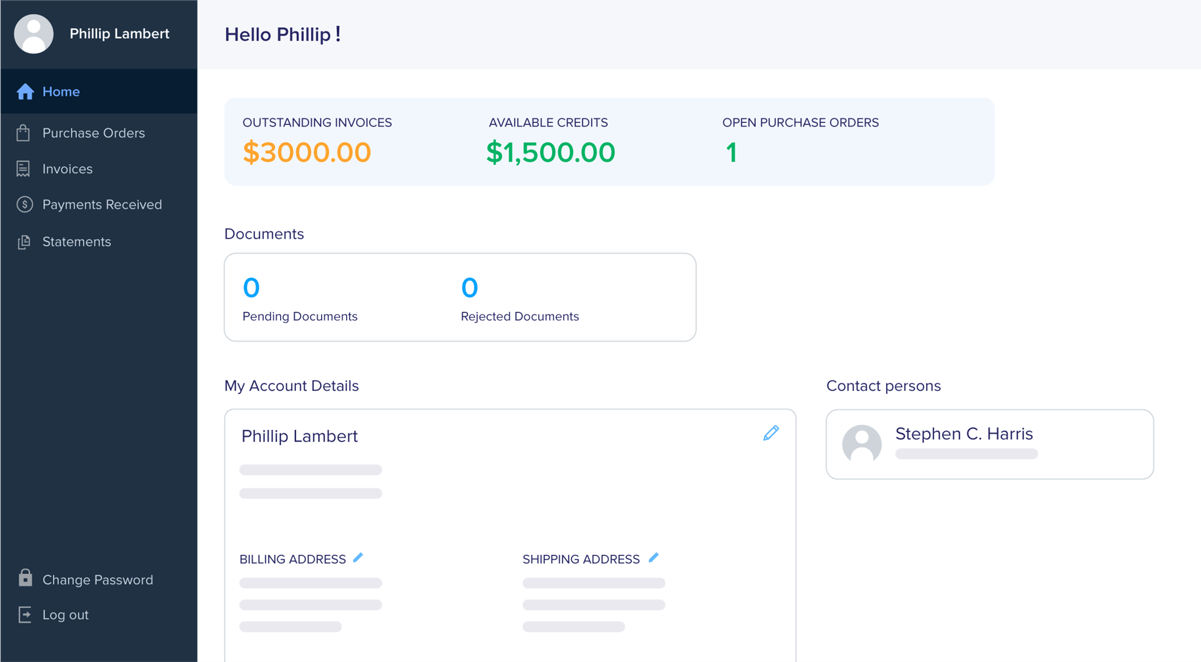 Real-time alerts are available in this case too. You'd get alerted whenever your vendors view your transactions or drop comments on the documents you've shared with them.
Vendors can easily share their invoices with you, and you can turn those into bills directly. You can make the payment directly on Zoho Books and track these bills too. Your vendors, on the other hand, will know when you make the payment as well, saving the need to notify them.
Finally, your suppliers can also see all the transactions that they've done with your business on the vendor portal.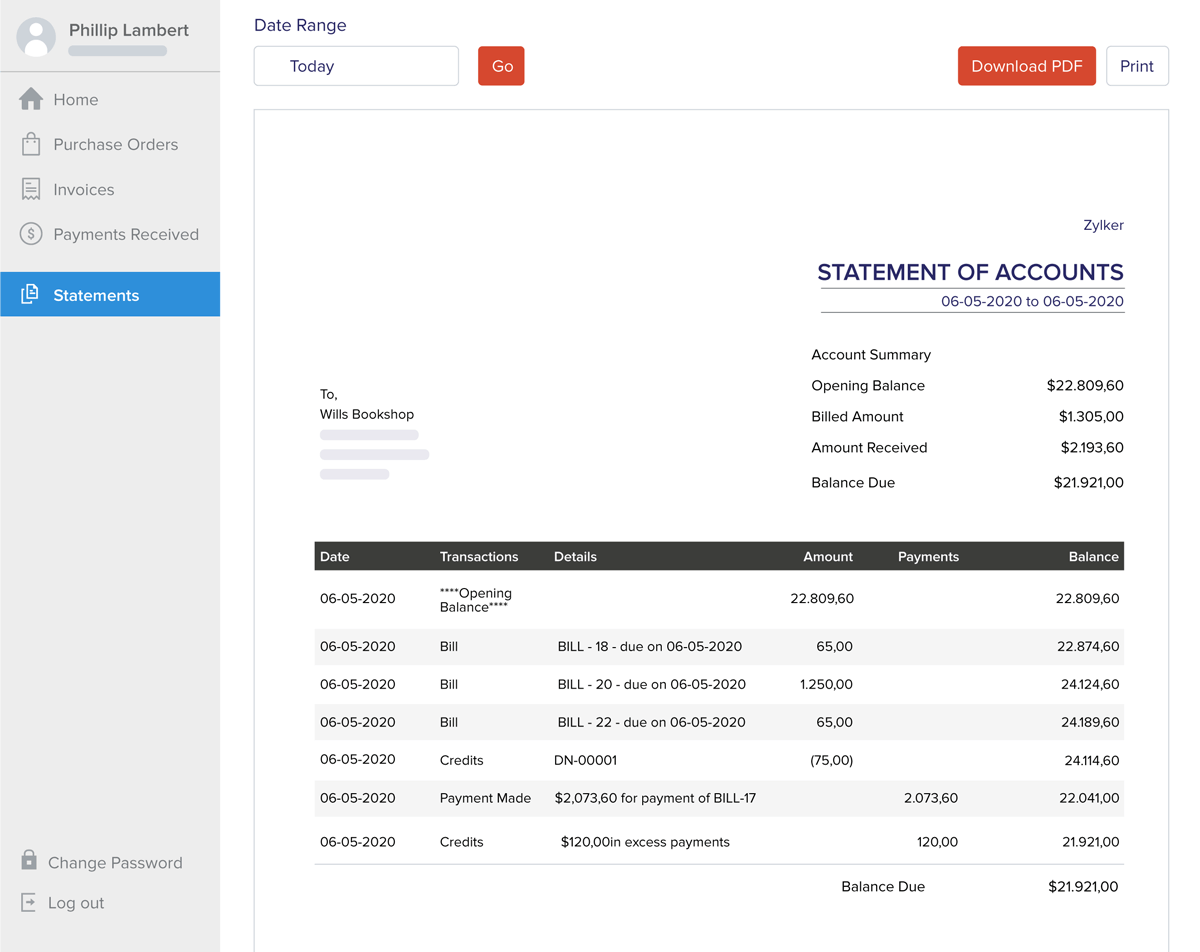 17. Mobile App
One of the greatest advantages of Zoho Books we experienced while reviewing it is the convenience that it offers businesses when it comes to accounting and bookkeeping. You don't have to be on your systems all the time to make and monitor accounting entries. Zoho Books makes management easier with its mobile app.
The Zoho Books mobile app is available on both Google Play Store and App Store and brings all the powerful features of the platform into your palm.
It's got an intuitive dashboard that helps you track all the KPIs of your business which can show you the financial health of your business. The payment gateway integrations work on the mobile app too so you can make and receive payments through it.
However, what makes the Zoho Books mobile app stand out is the fact that it offers even more features than the web app.
In fact, it has distinct features on both Android and Apple. Let's take a look at them.
iOS App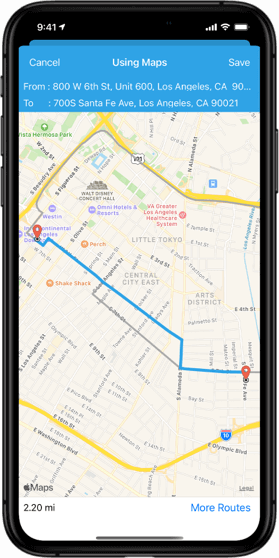 The three distinct features of the iOS app are:
Widgets: You can add widgets on your home screen through which you can easily see your invoice lists, timers, and total receivables. This improves the ease of use and access.
Expense Conversion: One of the best features here is that your GPS and Apple Maps can track the distance that you've traveled and you can then convert it into an expense directly. This can come in very handy for employee expense tracking, removing the need to manually enter the expenses.
Instant Contacts: You can scan business cards using the app and capture details of your contacts into Zoho Books right away.
Siri: Apple's voice assistant can also help you with a range of tasks like setting transaction reminders, expense creation, and seeing unpaid invoices.
Android App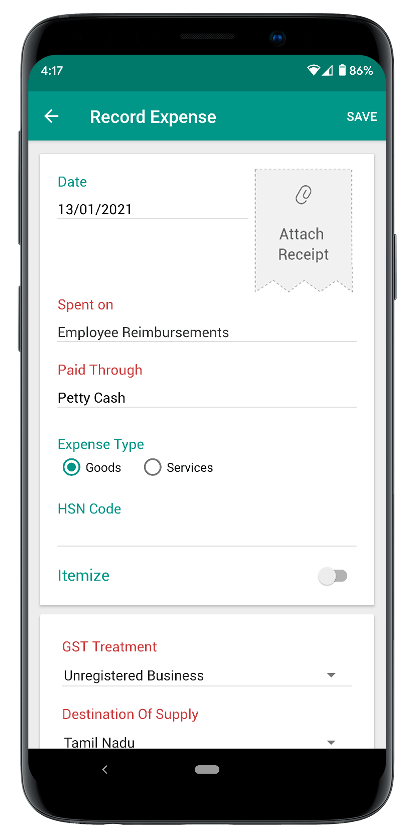 The Android app also offers a variety of features for businesses. These are:
Widgets: The Android app lets you put up the Zoho Books widget on the home screen for quick access to invoicing, timesheets, and expenses.
Expenses: You can take pictures of expense receipts and attach them on the app to your recorded expenses for reference.
Passcode: Your data can be protected as the app provides passcode protection as well.
Try Zoho Books Now!
Zoho Books Pricing Plans Review
1. Free Plan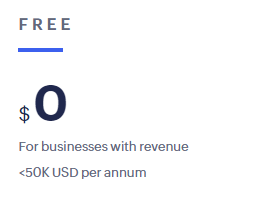 The free plan is available for businesses with revenues of less than $50k per annum. It allows you to have 1 user and an accountant. You get access to most features, including client portals, invoicing, payment reminders, recurring invoicing, bank reconciliation, and more.
However, you can only manage up to 1000 invoices/year and payment gateways are restricted to PayPal and Stripe. Similarly, you can integrate with all Zoho applications and a few other third-party applications. Additionally, customer support is only accessible through email.
That said, this plan works perfectly well for small businesses.
Get the Free Plan
2. Standard Plan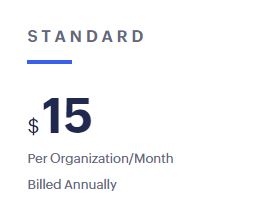 This plan costs $15 per organization per month, billed annually. It's the entry-level paid plan offered by Zoho Books and allows you to have up to 3 users. This plan gives you all the features that the free plan provides. Over and above that, you have a limit of 5000 invoices/year in this plan.
It also gives you the ability to define user roles. You also get access to project time tracking and expenses features.
Additionally, you can track sales tax, update your transactions in bulk, connect Zoho Books to your bank to access bank feeds, and lock transactions too.
The Standard plan also gives you more payment gateways and provides integrations with Avalara and Zendesk, in addition to the rest.
As this is a paid plan, you can get live chat, phone, and email customer support.
Try the Standard Plan
3. Professional Plan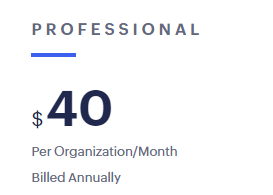 This plan of Zoho Books is meant for slightly larger businesses that require added functionality in their accounting software. The plan costs $40 per organization per month, billed annually, and allows you to have up to 5 users.
It's got everything that the Standard plan offers. Additionally, you get advanced features like timesheet approvals, multi-currency support, purchase and sales orders, and recurring bills.
Additionally, you get vendor credits, retainer invoices for projects, journal templates, and tasks.
This is also the plan where your workflow rules can be activated. However, you can only set a maximum of 10 rules. The cap on the number of invoices is raised to 10,000 for this plan.
The Professional plan also gives you inventory management capabilities and access to bills, both of which aren't available in the previous plans.
As for the integrations, there's no change between the Standard and Professional plans.
Try the Professional Plan
4. Premium Plan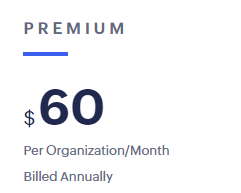 The Premium plan of Zoho Books costs $60 per organization per month, billed annually. This plan gives you all the features that the Professional plan offers. Additionally, it gives you access to vendor portals. You also get a custom domain, custom reports, and custom modules.
In addition, the cap on the number of business workflows is raised to 200 in this case. Similarly, you can create up to 25K invoices with this plan.
What's more?
You also have access to WebTabs, related lists, validation rules, budgeting, and multi-transaction number series when you opt for the Premium plan.
In terms of integrations, you get two new platforms — Zoho Sign and Twilio. Both of these can come in very handy for digital signing and SMS notifications.
Try the Premium Plan
5. Elite Plan
This plan from Zoho Books allows you to have up to 10 users and is offered for $120 per organization per month, billed annually. The Elite plan includes everything that's a part of the Premium plan. Along with those features, it gives you even more inventory management capabilities.
You can integrate up to 2 Shopify stores and manage up to 5 warehouses using it. With Zoho Books, you'd get serial number, batch number, and shipping tracking features too.
Additionally, you can print your shipping labels using the platform too. This makes the Elite plan the best choice for an ecommerce business as it doubles up both as an accounting platform and an ecommerce management platform.
This plan also gives you the ability to create 100K invoices/year.
Try the Elite Plan
6. Ultimate Plan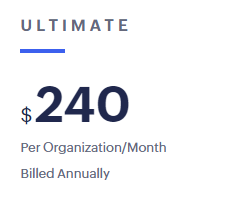 The Ultimate plan is the highest tier plan from Zoho Books and costs $240 per organization per month, billed annually. Needless to say, it comes with powerful features such as real-time reports and dashboards. You can also analyze and track the key financial metrics for your business using it.
Additionally, it gives you flexibility by allowing you to customize your reports and dashboards. It also lets you analyze data from sources other than Zoho Books, which is a major advantage.
What's more, you can collaboratively develop reports with your colleagues and export them as well. Zoho Books also provides you with 25 custom modules in this version and you can invite up to 15 users. Finally, the reports that you can generate can be pretty extensive as Zoho Books allows up to 5 million records in them.
This version is a must-have if you want advanced analytical features along with accounting and ecommerce features.
Try the Ultimate Plan
Pros and Cons of Zoho Books
Now that you know if you should be considering Zoho Books as your go-to accounting solution, let's take a look at the pros and cons of this software solution in the next section of this review.
Pros of Zoho Books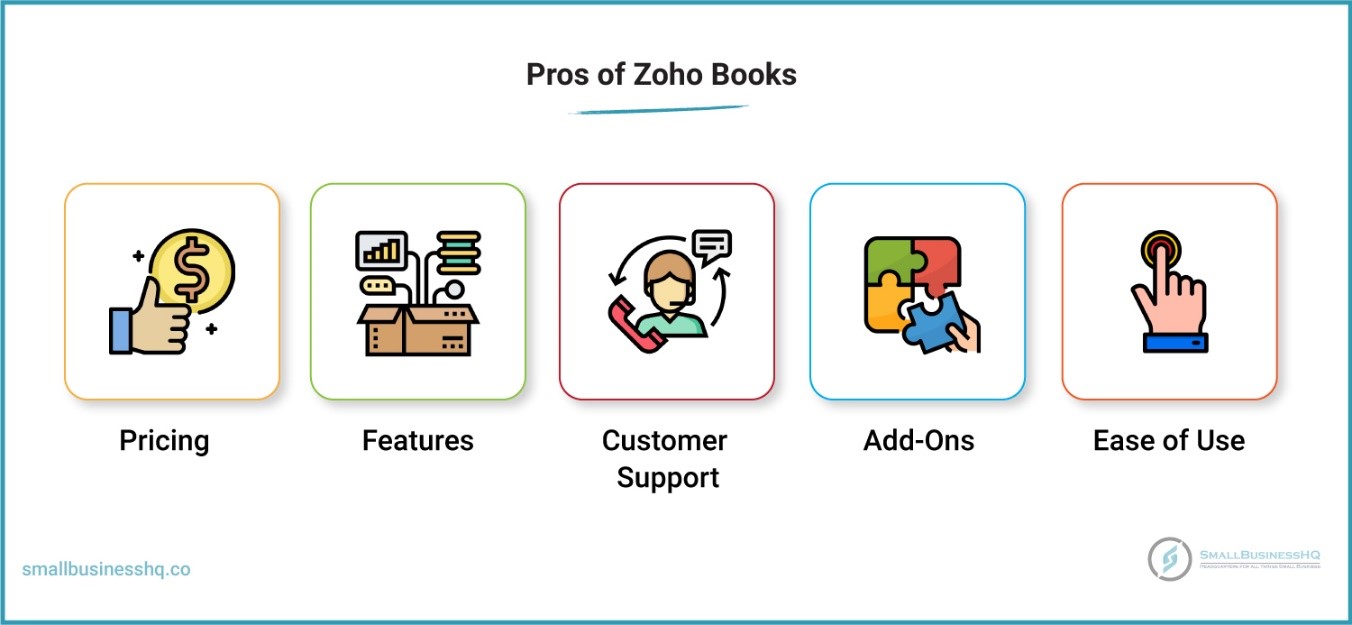 1. Pricing
The greatest advantage that Zoho Books offers over pretty much every other competitor is the pricing. It's arguably the most affordable accounting software solution and that's why it's such a valuable platform for small businesses that typically don't have huge budgets for such software.
Zoho Books is completely free to use if your business makes less than $50,000 each year. You only have to opt for the paid plan once you cross the threshold.
And even if you do want to access the added features that the paid plan offers, you only have to spend $15 per month to get started, which is pretty neat.
2. Features
The accounting features that Zoho Books provide are pretty much in line with what all other major accounting software solutions provide.
And the best part here is that you don't have to necessarily choose a costlier plan to access advanced features. Each plan is packed with powerful features like invoicing, recurring expenses, transaction locking, multi-currency handling, and more.
Even the free plan offers a bunch of helpful features that can help small businesses with all their accounting requirements.
3. Customer Support
Every plan, including the free one, has access to top-of-the-class customer support. While it's restricted to email support in the free plan, all paid plans give you email, voice, and chat support options.
And the best part here is that this customer support is available 24 hours a day, five days a week. So, you've got someone to solve your problems at any given instant on a working day.
4. Add-Ons
While you do get to choose the plan that's appropriate for you, Zoho Books also provides a wide range of add-on features that can help you further customize the plan for your business.
From payment gateways like PayPal and Stripe to POS apps and document apps, there's a wide range of add-ons and integrations that Zoho Books provides. These can help you add more features to your accounting software and improve its utility even further.
Along with third-party add-ons, there are a bunch of Zoho apps that you can integrate Zoho Books with. These are perhaps the best integrations for the platform as they're all native Zoho apps and this would ensure seamless integration.
Zoho Books also offers payroll management capabilities by integrating with SurePayroll.
Finally, you can choose snail mails, advanced autoscans, and add users among the paid add-ons offered by Zoho Books.
5. Ease of Use
It's fairly easy to get started with Zoho Books. While the numerous features offered by the platform mean that you would have to spend some time exploring them all, the setting up process is quick.
It doesn't take a lot of time to get used to the intuitive interface offered by Zoho and most sections of the platform are self-explanatory. Even if you hit some roadblocks, the presence of 24-hour customer support helps to a great extent.
In a nutshell, Zoho Books makes your accounting team's lives easier.
Get Zoho Books Now!
Cons of Zoho Books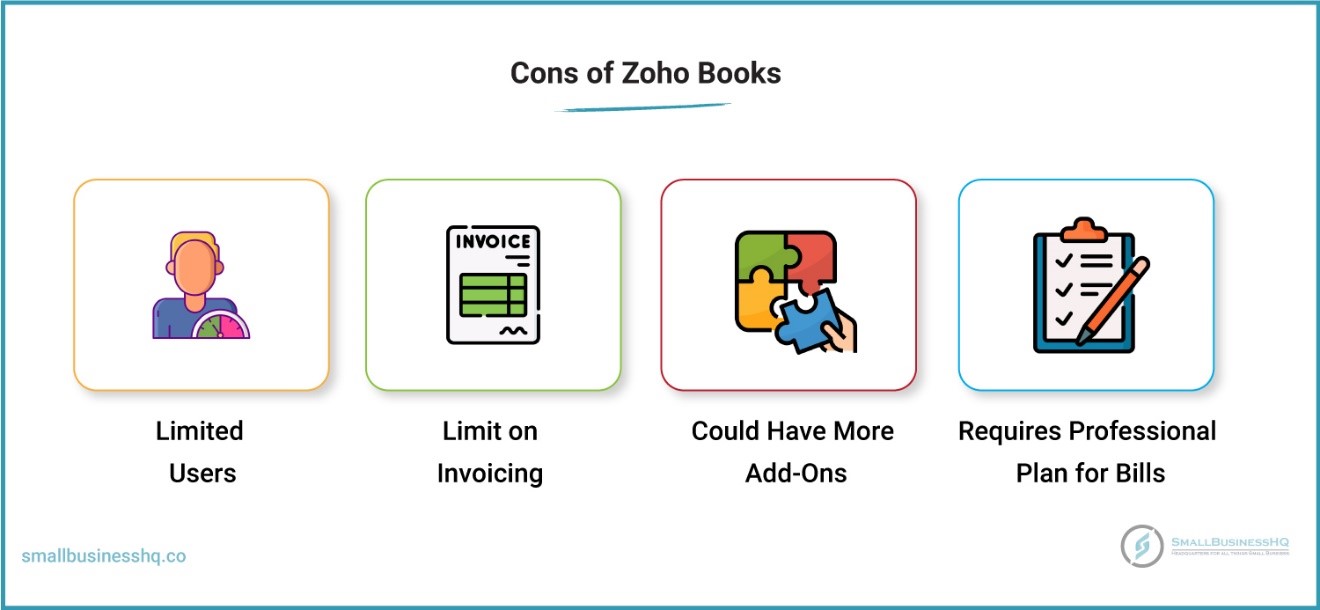 1. Number of Users
The cap on the number of users you can have is one of the biggest drawbacks for Zoho Books. The free plan allows you to have two users — one user and one accountant — which is fair. However, even with the paid plans, there's a cap on the number of users you can have.
Even the costliest plan, Ultimate, allows you to have only 15 users. This is in stark contrast to many other accounting software solutions that allow you to have unlimited users.
However, Zoho Books does give you the option to increase this limit by paying $2.5/month for every new user you add. This can perhaps work out well due to its low price point.
2. Limit on Invoicing
Just the way there's a limit on the number of users you can have on Zoho Books, there's also a cap on the number of invoices you can generate per year. For instance, the free plan lets you manage up to 1000 invoices.
However, even in the paid plans, there's a limit on the number of invoices for each with 5000 for the Standard plan and 10000 for the Professional plan.
The Premium plan offers up to 25000 invoices. This may or may not be sufficient for your business. You would have to reach out to their team if you want more invoices.
3. Could Have More Add-ons
Zoho Books does offer numerous add-ons and integrations with leading payment gateways, Zoho apps, payroll apps, and tax apps. But when compared with the number of add-ons that other competitors offer, the number is slightly on the lower side with Zoho Books.
You do have the option to connect Zoho Books to Zapier to further connect it to 500 other apps, but there's a limitation when it comes to direct integrations.
That said, if you're already using other apps from the Zoho Suite, then there's absolutely no problem as Zoho Books integrates seamlessly with them. Additionally, the Zoho apps stack can easily fulfill most of your business needs.
4. Requires Professional Plan for Bills
Billing is an important part of accounting and business management. While Zoho Books does provide you the ability to generate bills and even recurring bills, you can only do so once you've upgraded to the Professional plan and beyond.
This may not be very favorable for small businesses that could lack the financial resources for the Professional plan or may not need the many other features it provides.
Additionally, there's a limit on the number of bills you can create. This limit is identical to the limit on invoices with a cap of 100K for the Ultimate plan.
Try All Features Free for 14 Days!
Zoho Books Customer Reviews
Let's take a look at what existing Zoho Books customers have to say in their reviews about their experience of using this platform.
"Zoho Books is perfect for a small business like me, or for my customers (I work with small businesses 1-10 employees). It is flexible enough and quite inexpensive compared to other products on the market. It has a few flaws but nothing that cannot be worked around quite easily. It integrates pretty well with other Zoho products, which allow a small business to build an integrated infrastructure at a reasonable budget, by mixing Books, CRM, survey, etc. It is definitively my platform of choice when I give recommendations to customers."
– Philippe Couillez, Owner, PC Consulting Services
"It's a fully cloud based solution that's easy to manage and easy to use. It offers many options that competition also offer but for double the price. And due to the price it's really nice for small companies or zzp (freelancer). You can grant access to clients, and manage multiple projects.
Sadly when you have a bigger company and you want to integrate third party applications they miss a lot, in addition to the no payroll module. And some other features bigger companies would like to have."
– Mike Koolwijk, SEO Specialist | MA Consultant, Klantenfabriek.nl

Try Zoho Books for Free!
FAQ
1. Is Zoho Books good?
Yes, Zoho Books is unarguably one of the best accounting software solutions out there along with the likes of QuickBooks and FreshBooks. It offers numerous attractive features like automation, client and vendor portals, inventory management, and project management.
2. What are the disadvantages of Zoho Books?
While Zoho Books may be one of the best platforms for accounting as evidenced by this review, it's not without a few shortcomings.
Here are the main disadvantages of Zoho Books:
Limit on the number of users
Limited invoices per year
Could have more add-ons
Billing requires you to buy the Professional plan
3. Is Zoho Books secure?
Yes, Zoho Books is secure and it protects your privacy and information with security measures like SSL, two-factor authentication, and IP restrictions. The mobile app, too, comes with a passcode lock.
4. Is it safe to link a bank account to Zoho Books?
Yes, Zoho Books has numerous security measures in place to ensure that your bank account will remain secure with it. It's a reputable platform that thousands of businesses trust with their bank accounts too.
5. Does Zoho Books work offline?
Unfortunately, Zoho Books is only available online. Being a cloud-based software, it requires an active internet connection all the time.
Conclusion
Zoho Books is a powerful accounting solution for businesses of all sizes, especially SMEs. It provides advanced features that numerous other accounting software offer too, but it does so at an affordable price, making it a great deal-breaker for SMEs.
Additionally, what makes the platform even more valuable is the fact that it doesn't stick to just accounting, as you may have seen in this review.
Instead, it has project management and inventory management features as well. These make it a versatile platform that businesses, especially ecommerce businesses, can use to their advantage.
With automation features, data analytics, and dedicated client and vendor portals, you can rest assured that this platform will make the job of your accounting team simpler and quicker.
It also has integrations with all Zoho apps and numerous third-party apps, including payment gateways and payroll management systems. This further makes it a more dynamic platform for businesses.
If that sounds like a platform your business could benefit from, give it a try by registering for its free version right away. You can then upgrade to a paid plan based on your needs.
Get Zoho Books Now!
Disclaimer: This content contains affiliate links, which means we'll earn a commission when you click on them (at no additional cost to you).